Our Story
HOW IT ALL BEGAN
In 1992, a husband and wife were growing their family of six daughters when they took a risk on a new endeavor. It started as a simple idea of sustainability: to repurpose steel by reselling it at a discounted price. They rented a warehouse filled with 2.5 million pounds of steel, struck an agreement with the landlord, and Coremark Metals (then called Discount Steel) was born.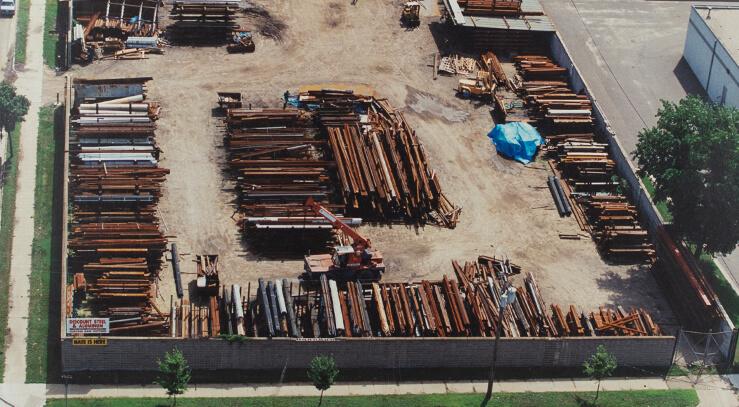 Early Growth
The same spirit of originality that sparked the beginning of Coremark Metals is what carried it forward. Little by little, focus shifted towards a much bigger vision: to be a mark of excellence in terms of quality, value on people and families, and in our innovation and growth. The company embraced change and expanded offerings, adding their first shear in 1995.
The team at Coremark Metals adapted a collaborative approach to business; a culture in which everyone is encouraged to share ideas and each team member has a voice. That's when the transformation really occurred. We created a Quality Control program to help us achieve impeccable standards of accuracy, adapted an environment of coaching and mentoring to help each individual reach their personal and professional goals, and expanded our facilities to Fort Worth, Texas with the ability to ship nation-wide and beyond.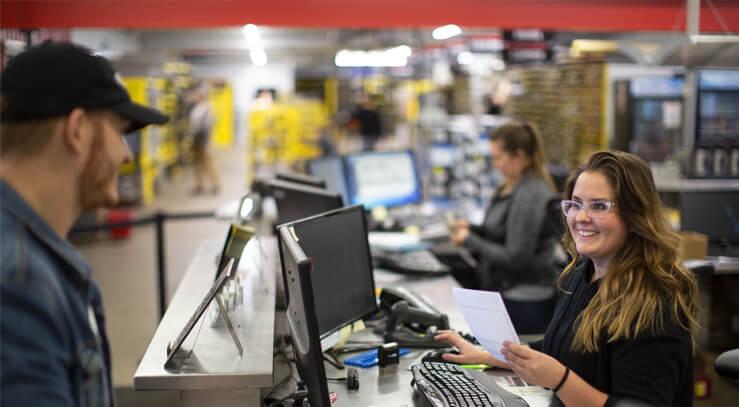 ADVANCING AND ENHANCING
Today, Coremark Metals employs a diverse team of over 120 talented individuals in Minneapolis, MN and Fort Worth, TX. Our mission? To enhance lives through meaningful work, passions, and experiences. When everyone recognizes they are an important part of the process, creativity and innovation have no limits. This shift in philosophy and culture has led Coremark Metals to become a Top 150 Workplace and the recipient of the Torch Award for Business Ethics presented by the Better Business Bureau.
Coremark now stocks over 12,000 prime materials, operates two in-house Production Centers, offers an e-commerce site for online transactions, is certified as a Women's Business Enterprise (WBE), and houses two retail stores which cater to walk-in customers, hobbyists, artists, and do-it-yourselfers. Our manufacturing and operating space would take up the length of seven football fields if stacked end to end!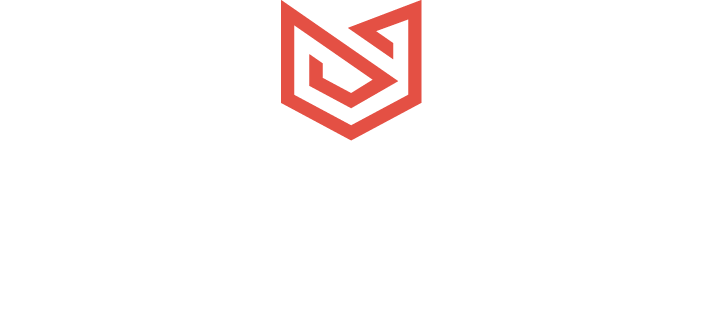 WHERE DOES THE NAME COREMARK METALS COME FROM?
The name Coremark evokes centrality and focus. It's about exploring a challenge and meeting it with an innovative solution. It's about focusing on the essence of any given situation and steering attention directly towards it. When strength is at the core, the overall structure is resilient, reliable, and empowering.
The Coremark brand preserves the values on which we were built, while better reflecting where we are today and where we're headed tomorrow. We will continue to be bold; to change the expectations of commercial buyers, manufacturers, creators, and do-it-yourselfers across the nation.
Welcome to Coremark Metals: Where technology and creativity meet.
---
Our Core Values
Compassion
We show concern for the distress of others and act on the desire and motivation to do something about it.
Originality
We think outside the box to create unique and custom outputs for each individual customer. We embrace our authentic selves each day.
Reliability
We build trust in the Coremark brand by consistently going above and beyond to reach the highest ranks, meeting standards of excellence, and taking pride in who we are and what we do.
Ethics
Our moral principles govern business practices; we are committed to "doing what's right."