Description
The machinists at Coremark Metals have over 25 years of experience working with a variety of metal materials including steel, aluminum, stainless steel, copper, and brass. The capability to cut 12,000 RPMS combined with power tapping and CNC programming functions allow us to offer the shortest lead times with the highest quality outcomes, even for the most intricate fixtures.
Need assistance with your project? Request a free quote and turn your concept into reality today.
Capabilities
ALLOYS
ALUMINUM:
2024, 3003, 5005, 5052, 5086, 6061, 7075, Cast Aluminum
BRASS AND COPPER:
260 Brass, 360 Brass, 110 Copper
STAINLESS STEEL:
303, 304/304L, 316/316L, 409, 420, 430
STEEL:
A588/A606, A36, GR50, 1018, 1045, 1050, 1055, 1117, 1144, 12L14, 1215, 4130, 4140, 4340, 8620
CAPACITY
MAXIMUM LENGTH:
60"
MAXIMUM WIDTH:
30"
MAXIMUM HEIGHT:
26"
STANDARD TOLERANCE:
+/- 0.030" to +/- 0.005"
PUNCHING
ALUMINUM:
Thicknesses up to 5/8"
Stainless Steel:
Thicknesses up to 1/2"
Steel:
Thicknesses up to 5/8"
STANDARD TOLERANCE:
+/- 0.125"
ADDITIONAL TOLERANCE:
+/- 0.063"
DRILLING, COUNTERSINKING, TAPPING
STANDARD TOLERANCE:
+/- 0.063"
ADDITIONAL TOLERANCE:
+/- 0.032"
PIPE THREADING
NPT EXTERNAL PIPE THREADING:
3/8" to 2" pipe
STANDARD TOLERANCE:
+/- 1 turn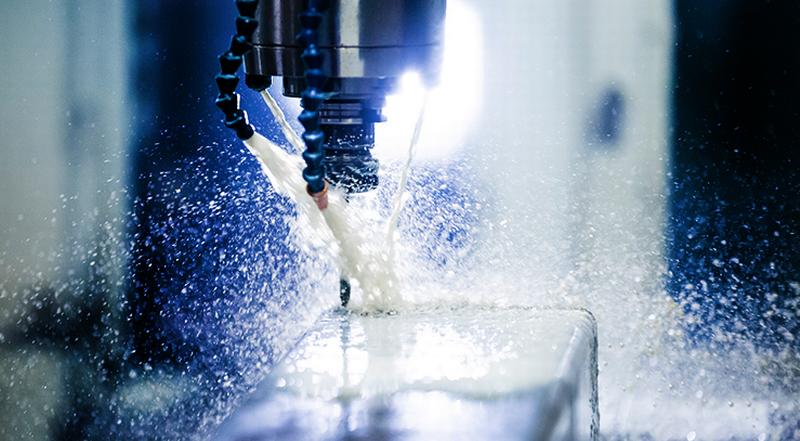 Quote Request
A mark against which to be measured, our products and services are centered on reliability, expert advising, convenience, and empowering creation…we're all about making it work for you. Click here to connect with our experienced engineers and make your custom project a reality.
Request a Quote
---
Drawing & Files
Required File Formats:
IGS, IPT, PDF, or STEP
In-house drawing capabilities available for an additional drafting fee.